About
We are a non-governmental, mission oriented, anti-corruption crusaders based in Nigeria, Africa. Are we really sincere in our struggle against corruption?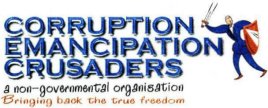 Our Idea: In our view, corruption cannot be effectively combated unless we begin dealing with it from its source, which is the "heart". Corruption starts there through thoughts, imaginations, and when welcomed, it is then actualized. Everyone is seemingly vulnerable in one way or another. We believe it takes spiritual emancipation, education through God's word to free the individual from within, in his or her conscience, and corruption will be abated, if not eradicated.
Our Innovation: Most people are corrupt because of hard economic situations. God's word can empower them spiritually to be sound and when sound, resistance becomes easier. As hard times are no excuse!
Target Group: Those in governance, policy makers, administrators, mangers, community leaders, students and youth, the clergy and the governed, etc.
How The Idea Helps The Poor: Poverty is perpetuated when public property is louted and men disregarded for private gain, justice perverted and dishonesty and crisis ensue. By changing this attitude in leaders at all levels, the poor, in obedience to rule of law or self-interest in spirit or wealth, will enjoy as equal redistribution of resources - spiritually, humanly, economically, etc... ensued.
Pius Ngozi Asoegwu: is the President of Restoration Time Ministries, Inc. – the parent ministry of Restoration Time Communication and Restoration Time Tabernacle (the Kingdom Refinery) in Nigeria, Africa which is purely a mission oriented ministry. He was born in 1955, reborn in 1973 and received the call of God for the Ministry of Restoration in 1974, as instructed by God. Some years later, after receiving his training at Calvary Bible College in Nigeria and apprenticeship and mentorship under different seasoned ministry leaders, he began active public ministry.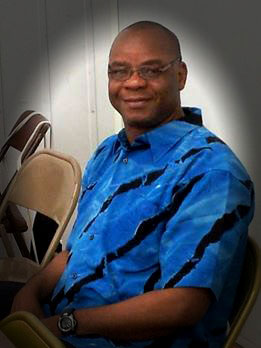 Rev. Asoegwu: is an anointed revivalist evangelist, teacher and Pastor. He's involved in doing crusades, revivals, pastoring, publishing tracts, magazines, books; seminar and radio/TV broadcast. He is chief host of a TV Program – Hour of Truth and also the Editor-in-Chief for the magazine "Restoration". He had training in broadcasting and communication at Canada.
He has traveled places within Nigeria and beyond being used by God with the message of Restoration, reclaiming the lost and stabilizing the existing children of God.
He has held leadership positions for years including State Vice President of the Pentecostal Fellowship of Nigeria (PFN), City President of the Council of Pentecostal Ministers and Ministries/Churches. Rev. Asoegwu is happily married to Emily and they have two children – Jerry and Ruth. People have always been awakened whenever and wherever he speaks.
Mission Statement:
- Since God in His mercy has given us this wonderful ministry, we never give up.
- We do not preach ourselves but Jesus, who is the image of God.
- We reject all shameful and underhanded methods.
- We do not try to trick anyone.
- We do not distort the word of God.
- We tell the truth before God; and all who are honest know that.
- We respect but know no one by flesh, but by Jesus Christ seen in you.